#SilverArts is an initiative by the National Arts Council (NAC) that celebrates the meaningful possibilities seniors have in the arts. Since 2012, #SilverArts has brought enriching arts programmes to seniors all over Singapore, encouraging them to express themselves creatively, deepen family bonds, and form new social connections. This includes the Arts and Ageing Forum (formerly known as the Arts in Eldercare Seminar) which brings artists, social and healthcare practitioners, community leaders and funders together to network, share best practices and advocate for the social value of the arts for seniors.

Look out for #SilverArts on social media and other platforms to discover senior-centric arts programmes and content by various partners.
#SilverArts: Establishing partnerships across various sectors
This year, NAC has established partnerships with selected social sector and community partners to create opportunities for artists to engage seniors from all walks of life. By contributing their own experiences and creativity to the art-making process, seniors are empowered to share perspectives from their diverse backgrounds, create unique experiences that bond them and deepen their understanding and appreciation of the arts.
Partnership with Lions Befrienders Active Ageing Centres
With 'Neighbourliness' as the theme across the three participating Lions Befrienders Active Ageing Centres (AAC), the final public showcases presented artworks co-created by seniors and artists and highlight seniors' stories with the community.
1. Spirit of Ghim Moh by Jalyn Han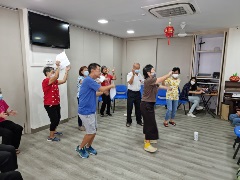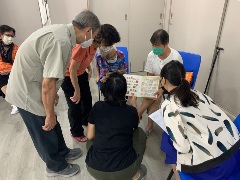 Showcase: 30 September 2022 (Friday), Lions Befrienders Active Ageing Centre @ Ghim Moh
Theatre practitioner Jalyn Han led senior participants to present an outdoor theatre performance highlighting the seniors' personal stories. The showcase also included a documentation of the engagement process.
2. Rumah Kita Arts Journey (Our Home Arts Journey) by SEED Collective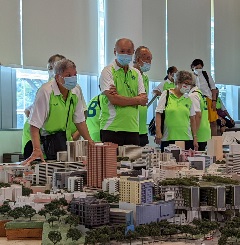 Showcase: 25 November 2022 (Friday), Lions Befrienders Active Ageing Centre @ Clementi 420A
Time slots: 9.30am-11am, 1pm-2.30pm, 2pm-4.30pm
SEED Collective and senior participants presented a 3D artwork they co-created, with sensory sound experience. The showcase also included SEED Collective's visual and textual documentation of the engagement process.
3. Breathing Life by anGie seah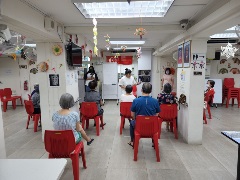 Showcase: 22 December 2022 (Thursday), 10am-12pm, Lions Befrienders Active Ageing Centre @ Bendemeer
Audiences checked out a showcase of clay artworks and a participatory presentation, created by seniors guided by artist anGie seah! The showcase also included the artist's documentation of the engagement process with the senior participants.
Working on the theme of Neighbourliness, the final clay pieces were intended to reflect the diverse multitude of stories and community connections the seniors have experienced over the years.
Partnership with Singapore Chinese Cultural Centre (SCCC)
Telling Your Stories, Sharing Your Memories 说出你的故事,讲讲你的回忆 by Wong Swee Yean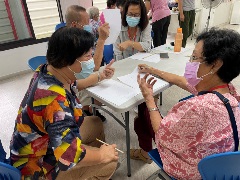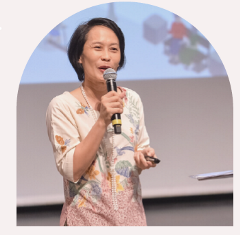 Final showcases:
18 November 2022 (Friday), 3 – 4pm (Anglican Senior Centre Tampines)
23 November 2022 (Wednesday), 3 – 4pm (Anglican Senior Centre Yishun)
2 December 2022 (Friday), 11am – 12pm (Anglican Senior Centre Havelock)
Audiences witnessed the presentation of stories by elderly participants who had been led through a process of reminiscence with other seniors using exhibits from SCCC's SINGAPO⼈ exhibition as well as folktales from the oral tradition.
#SilverArts In-conjunction Programmes

The wider arts sector also makes available various in-conjunction programmes suitable for senior audiences and their loved ones throughout the year.
Click here to check out engaging activities by arts groups, cultural institutions, and other community partners!
Individuals or organisations producing quality and enriching senior-centric arts programmes are welcome to use the #SilverArts hashtag in social media publicity, for discoverability.
#SilverArts Brand Toolkit

NAC hopes to establish strong partnerships and work with more artists and partners to bring arts to seniors and their loved ones. Download the #SilverArts brand toolkit and logo files to brand your quality and enriching senior-centric arts programmes as part of the #SilverArts initiative. Publicity materials that include the #SilverArts logo should be sent back for clearance before publishing or printing. For any clarifications, please write to nac_artsforall@nac.gov.sg.

Downloadable links for brand guides, logo files & templates.
Find out more about the past editions of #SilverArts below: