The arts shape each of us into the people we are today. It broadens our perspectives, enriches our lives, and provides the building blocks that shape the Singaporean spirit. The National Arts Council (NAC) introduced the Sustain the Arts (stART) Fund in 2021 to catalyse giving and develop the organisational capabilities of small arts organisations, ensuring that they are better equipped to sustain their practice for the long-term. Supported by the private sector, the stART Fund aims to boost the long-term sustainability of small arts organisations and to nurture a culture of giving to the arts. Find out more about the stART Fund recipients here.
The work of supporting the arts is a responsibility that belongs to all of us. Arts organisations, especially those which are small or just starting out, may need more help in their fundraising efforts especially given the impact of the pandemic on the arts sector.

Donate now and partner us to build an arts scene that we can all be proud of. All donations $10 and above are eligible for 250% tax deduction.

Beyond monetary funding, the stART Fund aims to support beneficiaries in capability development to equip them with relevant skills that will help organisations improve on their long-term sustainability such as data management and analytics, impact reporting, fundraising and donor stewardship. stART Fund will also provide resources to small arts groups to strive for charity and IPC status.

Preparations for stART beneficiaries:

Impact Study Clinic Sessions

An Impact Assessment Framework will be developed as a tool for beneficiaries to communicate the progress and impact of their work to their donors.
Consultative clinics will be held to educate and guide the beneficiaries on how to use the report templates to aid their impact reporting and donor stewardship.

Training Roadmap

LASALLE College of the Arts – "Fundraising for Impact: What's The Plan" Fundraising Workshop
National Volunteer & Philanthropic Centre (NVPC) – Digital Fundraising Webinar (Cross-sector)
Centre for Non-Profit Leadership (CNPL) – Governance "A to G"
For legacy giving, named funds, or if you would like to learn more about giving to the arts, please email the Fund Secretariat at stART@nac.gov.sg.
Eligibility Criteria
Arts organisations which are non-Institutions of Public Character (IPC) meeting the following criteria are eligible to receive short-term support from the stART Fund:

Registered with the Commissioner of Charities (COC), Accounting and Corporate Regulatory Authority (ACRA) or the Registry of Societies (ROS); and

Total Operating Expenditure (TOE) of less than $1 million.
Eligible arts organisations will be shortlisted by NAC and invited to receive funding from the stART Fund to scale their organisations to a Charity and/or IPC.

For programme funding, based on donors' interests, the stART Fund can consider projects that may come through existing NAC general grants, or through a closed call process where shortlisted arts organisations will submit a proposal according to the donors' interest areas.

Founding Donor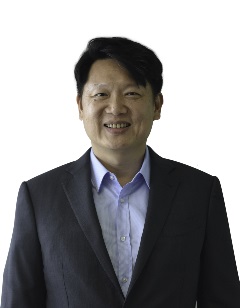 Mr Danny Yong
Founder Partner and Chief Investment Officer, Dymon Asia Capital and Founder, Yong Hon Kong Foundation

Mr Yong has generously pledged to donate $1,000,000 towards the stART Fund as its first Founding Donor. The National Arts Council is pleased to name two awards under the stART Fund to the Yong Hon Kong Foundation and Dymon Asia Capital:
Dymon Asia Emerging Artists Award

Yong Hon Kong Foundation Inclusive Arts Award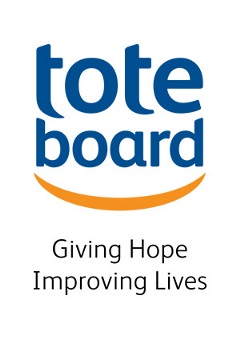 Tote Board
Tote Board has generously pledged a donation of $2,000,000. Through the stART Fund, Tote Board hopes to boost the ability of smaller arts organisations to raise funds, scale operations and enhance their governance.
Major Donor
Mr Pierre Lorinet
Mr Lorinet is the Chairman of our stART Fund Committee and also serves on various boards including the Trafigura Group and the National Arts Council. Mr. Lorinet has generously pledged to donate $250,000 as a Major Donor to the stART Fund.
Mr Osbert Lyman
Mr Lyman, Co-Founder of Lyman Group has generously pledged a donation of $210,000 to establish The Lyman Fund, which will go towards the promotion of Traditional Chinese Arts and the nurturing of emerging Chinese visual artists and calligraphists.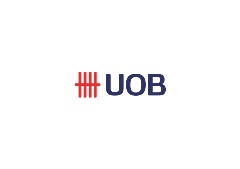 United Overseas Bank (UOB)
UOB has generously pledged a donation of $200,000 to establish the UOB Digital Art Grant, which will go towards fostering transformation and to support the art community in realising creative pursuits using digital technologies.
Frequently Asked Questions (FAQs)
1. How can I apply for the stART Fund?

Based on donors' interest areas, NAC will source for stART beneficiaries through NAC's existing grant cycles and hold an annual closed call. Should an arts group be shortlisted, NAC will invite the arts group to submit a proposal and an application for the stART Fund.

For more information, you may contact our stART Fund Secretariat at:
Email: stART@nac.gov.sg

2. Can you share more on the selection criteria of stART?
The funding for stART's programmes is largely driven by donors' expectations, and it is governed by a stART Committee consisting of volunteers from both the private and public sector, as well as representatives of NAC. All shortlisted programmes and arts group beneficiaries, together with their funding allocation, will be approved by the stART Committee.

3. What is the grant quanta available for each grant under the stART Fund?

The quantum for each grant under the stART fund is estimated to be between $20,000 to $50,000 for each programme and/or organisation.

4. Can I apply for more than one grant for each programme?

The same programme that is currently funded by NAC can be eligible for the stART Fund as long as the total funding received for the programme does not exceed the cost of the programme.

Potential beneficiaries are expected to declare the total cost of the programme as well as expected funding quantum from the stART Fund. If required, NAC may also enquire about other sources of funding for the relevant programme(s).

5. As a stART beneficiary, what am I expected to do?

The stART Fund aims to provide short-term support and, as a stART beneficiary, you are expected to participate in capability development initiatives that will aid levelling-up your fundraising capabilities. These initiatives could be offered by NAC, the Charities Council or other agencies.

6. If I receive organisation funding to scale my organisation to achieve Charity and/or IPC status, when will I get the grant?

Groups will receive funding in two tranches based on milestones met.

7. Donors will get 250% tax deduction for their donation. How is this possible as my arts organisation is not an IPC?

The stART Fund is managed as a sub-fund under the Support for the Arts Fund (SFAF), a registered charity with IPC status under the Charities Act. Cash donations from private corporations and individuals to the stART Fund will be eligible for 250% tax deductions, and can be considered for matching by the Cultural Matching Fund.