What is it like to work in this sector?
Professionals in this sector are involved in a production's conceptualisation and design aspects. They work closely with the creative leadership and creative teams to design visually appealing and immersive experiences for the audience, bringing the artistic vision to life. They use their creativity, artistic skills and knowledge of various design elements to design sets, costumes, lighting, soundscapes, multimedia content and more, in line with the creative vision of the production.
Apart from live productions like theatre and dance, professionals in this sector can contribute across a range of platforms and mediums such as festivals and music concerts. They can also find adjacent job opportunities in film and television projects, and digital and online media. No matter the medium, production design contributes to the narrative, meaning, aesthetic and mood of the production.
Some professionals may be engaged under a long-term contract with venues and theatre companies as associate artists. However, most operate as Self-Employed Persons and have portfolio careers, and tend to be engaged on a per-production basis.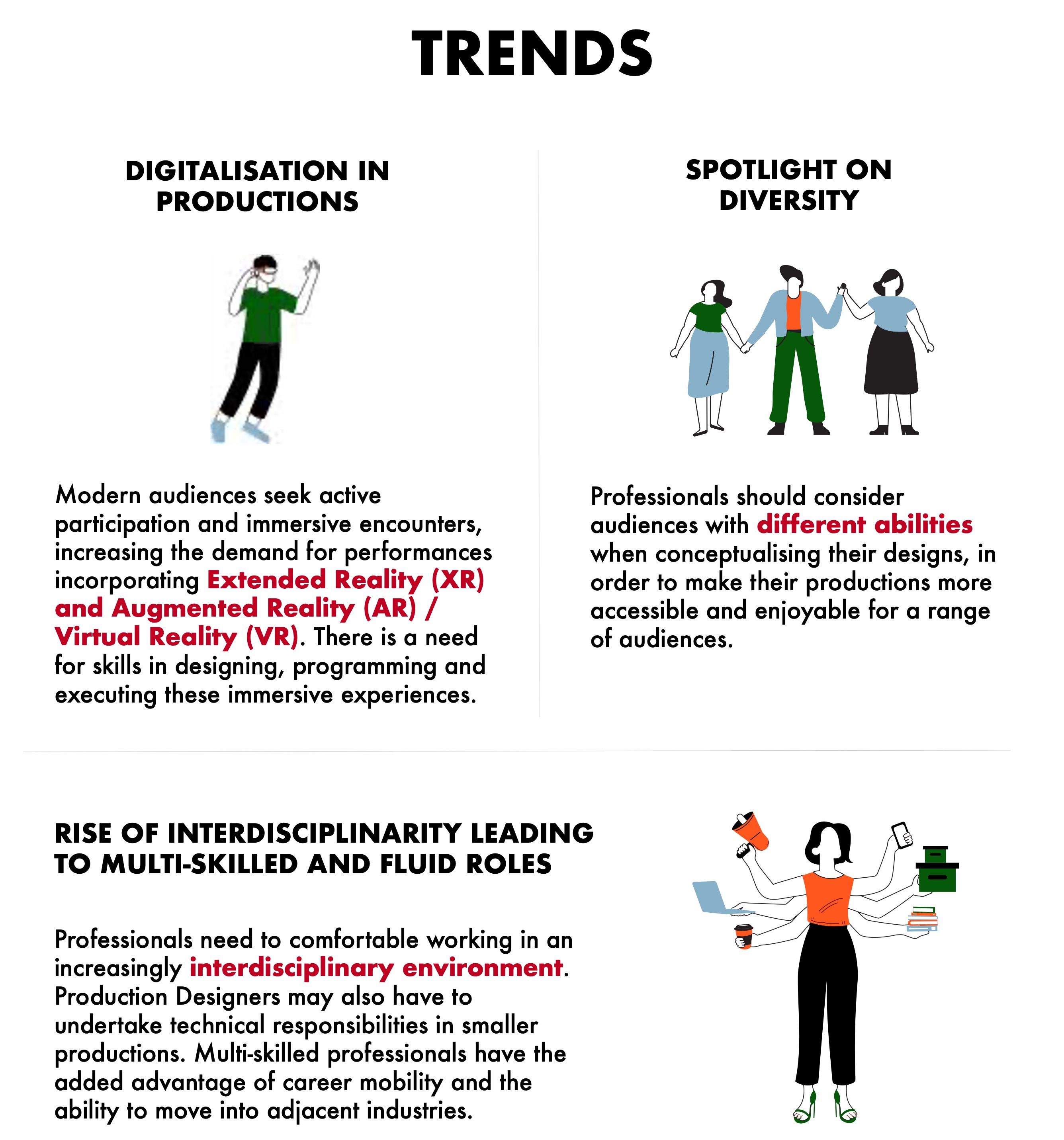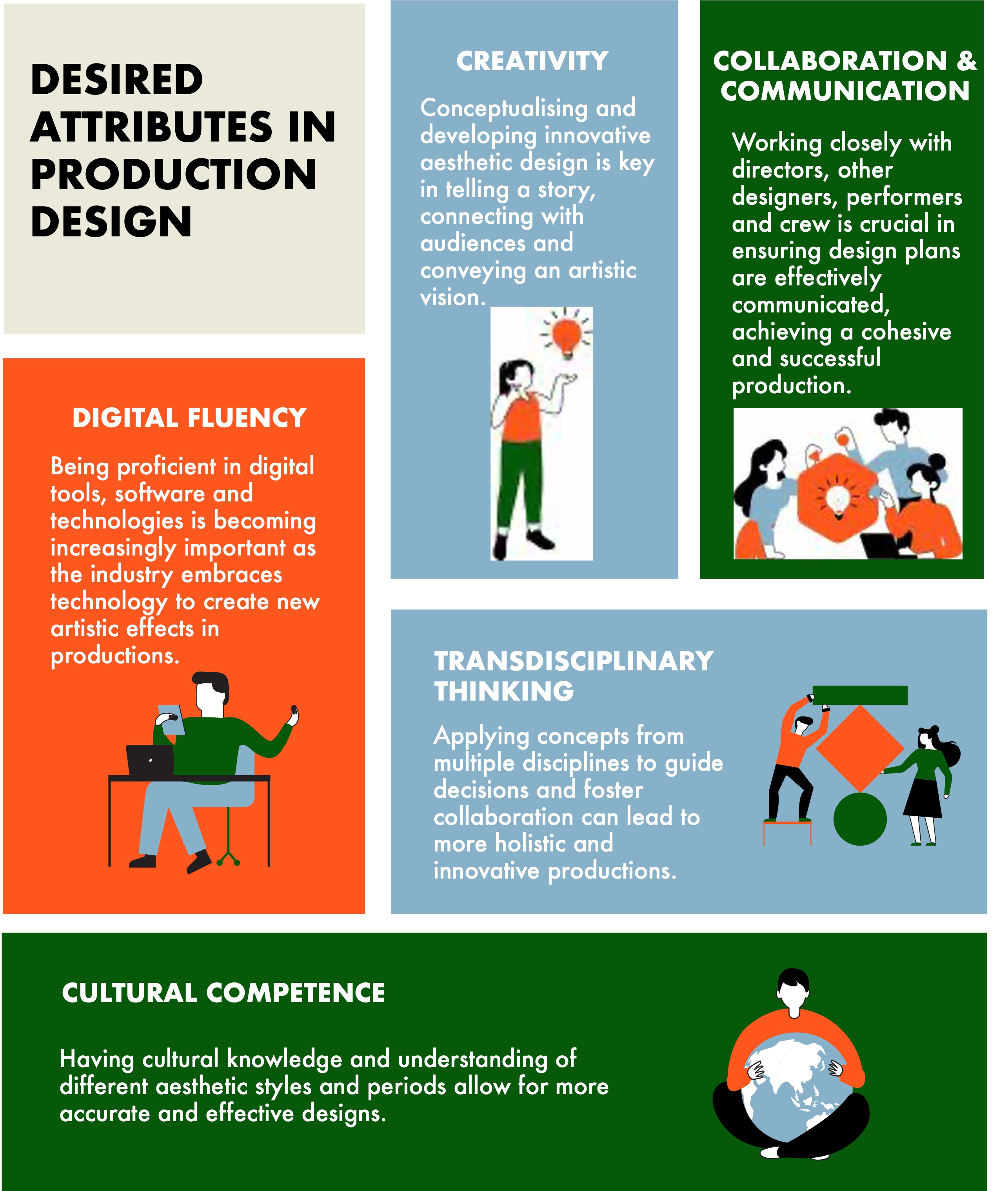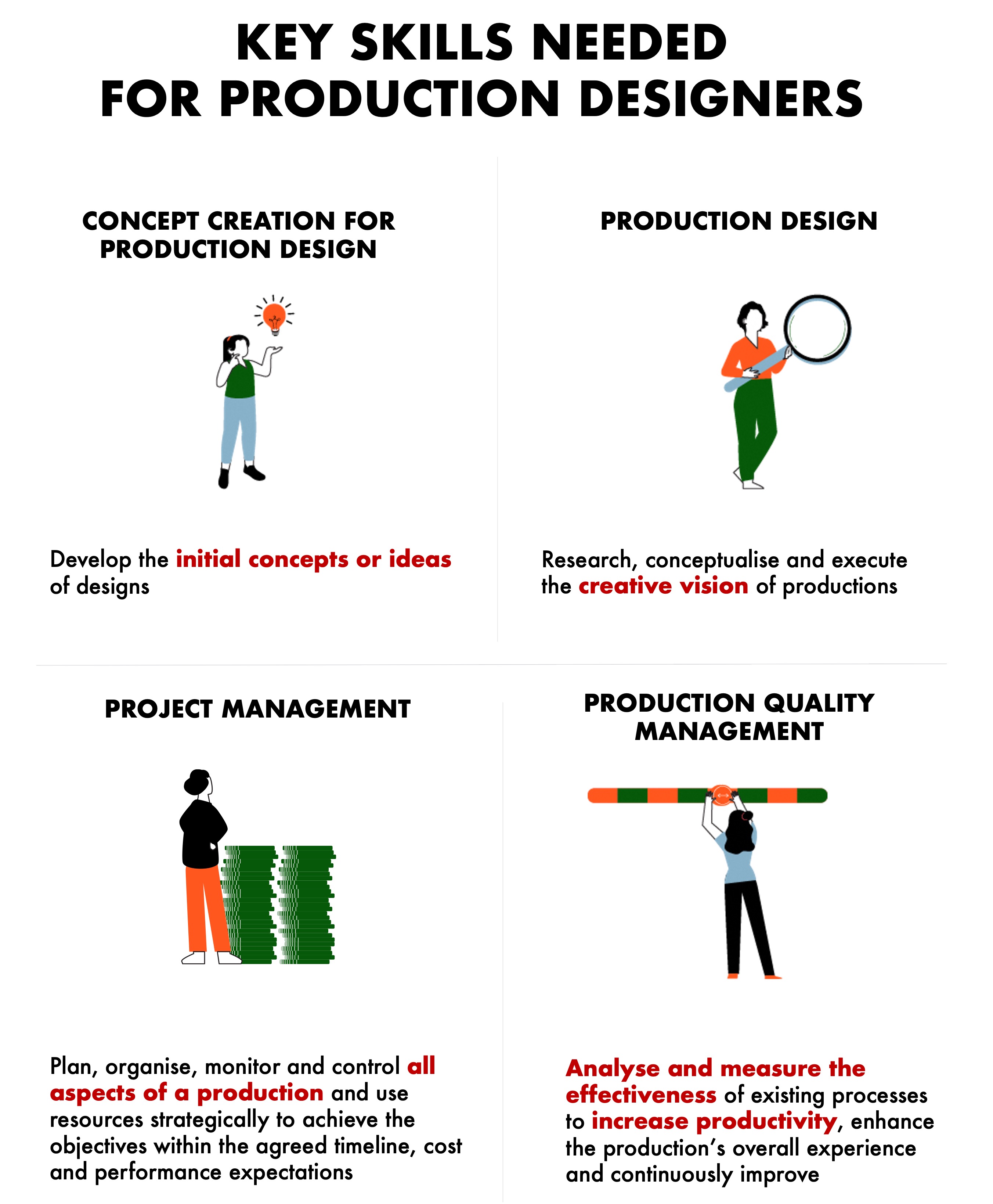 Production Designers
Job Description
Production Designers interpret the creative vision of the production through their design plans. They develop their design plans to suit the style and period of the production, and to evoke the intended mood, theme and effect. Depending on the size of the production, they may work with other designers or assistant designers collaboratively provide inputs to refine the design plans. Production Designers are required to clearly communicate their design plans to the technical teams. For some, they assist the technical teams in the implementation of the design plans, resolving any design or technical issues along the way.

Apart from developing design plans for production, Production Designers conduct research and develop proficiency in the latest design technologies, tools and methods, in order to diversify skillsets and widen their portfolio.

*Specific job descriptions for the different domains can be found in the Guide on Occupations and Skills
Key Responsibilities

Establish design requirements based on the creative leadership's vision of the production
Develop and craft design plans
Manage asset development through resource and project management
Facilitate the implementation of design plans and manage all design-related activities in line with the production schedule
Develop skills and portfolio to be kept up to date on the latest design technologies and methods

*Detailed lists of responsibilities and specialisations for different domains can be found in the Guide on Occupations and Skills

Key Technical Skills

Concept Creation
Production Quality Management
Project Management
Contract Vendor Management

Lighting Designer

Digital Lighting for Production
Lighting Conceptualisation and Design
Lighting Operations

Sound Designer

Sound Design and Creation
Technical Sound Design
Technical Sound Mixing and Editing

Multimedia Designer

Immersive Video Editing for Performing Arts
Multimedia Design
Vision Mixing

Costume Designer

Sound Design and Creation
Sound Recording and Operations
Technical Sound Design
Technical Sound Editing and Mixing

Set Designer

Set Design
Set Construction

Props Designer

Props Design
Props Management

For Make-up and Hair Designer

Hair Design and Styling
Make-up Design (including Special Effects)

*Detailed lists of skills for different domains can be found in the Guide on Occupations and Skills

Key Soft Skills

Creative Thinking
Communication
Transdisciplinary Thinking
Collaboration
Problem Solving

For more information, please refer to the Skills Framework for Arts Guide to Occupations and Skills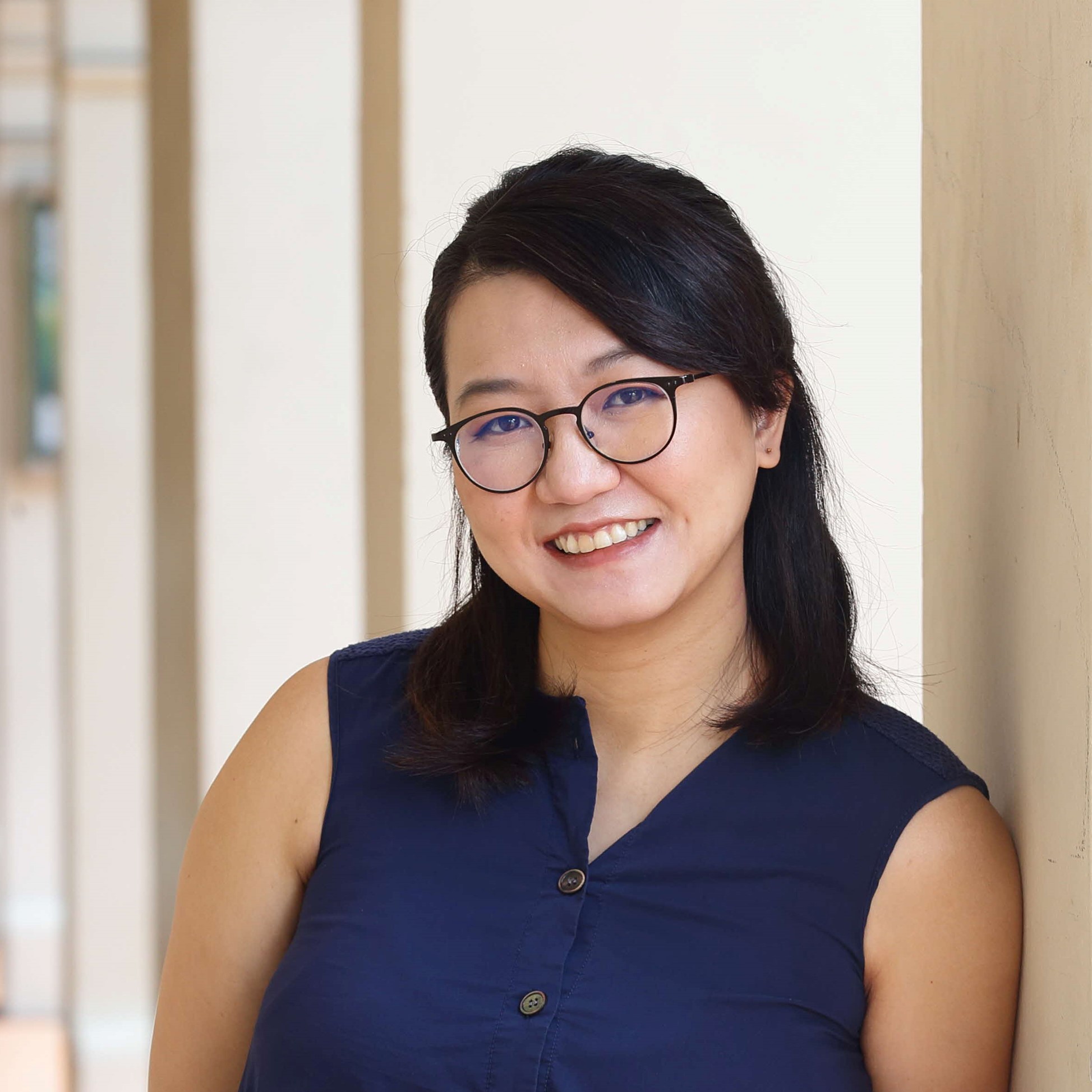 "The most fulfilling part of the job is seeing all the design elements come together. During the production phase, every designer is working on their own little part in the show. But when we put everything together, that's the part where we have the privilege of being the first audience of our own work. Seeing the end result is extremely satisfying."