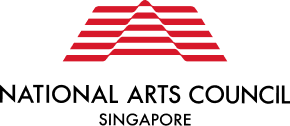 The arrow is a symbol of upwards progression that reflects our mission to champion the creation of the arts, vital in elevating our nation.

The stripes align with our vision to be home to diverse and distinctive arts which inspire people, connect our communities and position Singapore globally.

The lines represent bridges that connect our communities through a shared vision.

For appropriate acknowledgements on publicity materials for projects supported by the National Arts Council, please download our brand guide here.