SINGAPORE PAVILION AT THE 60TH INTERNATIONAL ART EXHIBITION - LA BIENNALE DI VENEZIA
20 April - 24 November 2024
Artist | Robert Zhao Renhui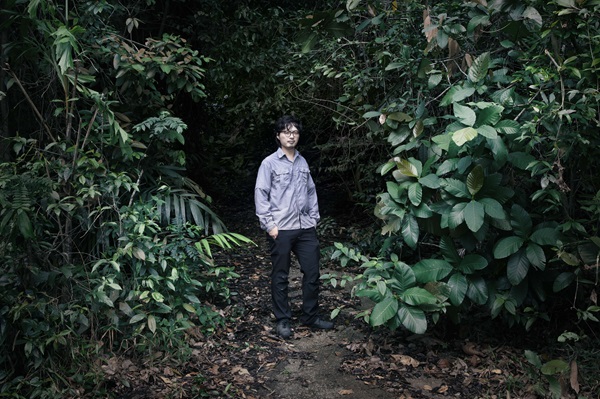 Image courtesy of Robert Zhao Renhui
Robert Zhao Renhui (born 1983, Singapore) is an interdisciplinary artist who explores the complex and co-mingled relationships between nature and culture. Working in installation, photography, video and sculpture, Zhao is interested in the multifarious beings and objects that constitute the living world, and whose experiences and knowledge enrich our collective existence.
Zhao held solo exhibitions The Forest Institute (2022) at Gillman Barracks, Singapore and Monuments in the Forest at Shanghart Gallery (2023) in Shanghai. His latest work is a performance installation titled Albizia (2023), commissioned by the Esplanade – Theatres on the Bay. He has also been featured in the 10th Busan Biennale (2020), 6th Singapore Biennale (2019), 9th Asia Pacific Triennial of Contemporary Art (2018), 11th Taipei Biennale (2018), 17th Jakarta Biennale (2017), and the 20th Biennale of Sydney (2016). He received the prestigious National Arts Council Young Artist Award (2010), Singapore's highest award for young arts practitioners aged 35 and below. He was also a finalist of the Hugo Boss Asia Art Award (2017).

Curator | Haeju Kim
Image courtesy of Robert Zhao Renhui
Haeju Kim (born 1980, South Korea) is a Senior Curator at Singapore Art Museum (SAM), and her research focuses on contemporary art practices in Singapore, Southeast Asia and Asia. Her curatorial approach emphasises the consideration of the body, time and memory as key elements. Haeju's interest in performance and her previous collaborations with performance artists and performing arts institutions have shaped her view of exhibition curating as the creation of a shared space for bodily and temporal experiences.
Prior to joining SAM, Kim was the Artistic Director of the Busan Biennale 2022. She was also the Deputy Director at Art Sonje Center, where she oversaw the exhibitions, programmes as well as the operations of the South Korean museum. She is currently pursuing research and curatorial work that is focused on diverse topics such as migration and language, questions of coexistence, ecological perspectives, and the interplay between locality and its planetary connection, among others.

Major exhibitions curated by Kim include We, on the Rising Wave at the Busan Biennale 2022, and solo exhibitions by Shitamichi Motoyuki (A ship went up that hill, 2022) and Manon de Boer (Down Time, 2022) at Kunsthal Aarhus, Denmark. She also curated Moving/Image, a three-chapter exhibition and performance programme that was presented at Seoul Art Space Mullae (2016), ARKO Art Center (2017) and Seoul Museum of Art (2020).

Commissioner | Low Eng Teong (CEO, National Arts Council)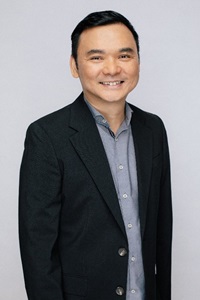 Mr. Low Eng Teong is currently the Chief Executive in the National Arts Council (NAC) where he oversees the policies, planning and implementation of key strategies and initiatives for Singapore's visual, literary, and performing arts sectors. Under his care, he also oversees the development of policies and programmes to bring quality arts education to schools, as well as the establishment of training and career pathways for arts practitioners and supporting the development of arts and culture leaders.

A policy strategist and effective implementer, Mr. Low previously served in Singapore's education service where he held senior leadership positions in schools as well as in curriculum planning and development. This included the setting up of the Ministry's Arts Education Branch that is responsible for the overall arts curriculum and co-curriculum in Singapore schools. He is a board member of the Singapore Art Museum, STPI Creative Workshop & Gallery, Nanyang Academy of Fine Arts, Singapore Chinese Cultural Centre and Singapore Chinese Orchestra.