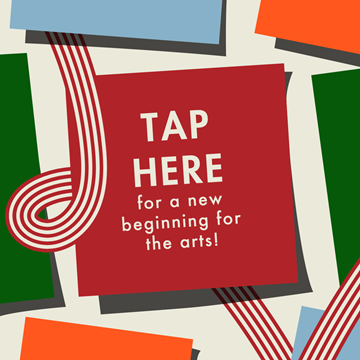 Some 300 stakeholders attended It Begins with TAP – An interactive audio walking tour along the Waterloo Street Arts Belt from 28 July to 2 August 2022. This third phase of engagements for Our SG Arts Plan (2023 – 2027) was designed in close consultation and delivered in partnership with various artists and creatives. Conversations from the earlier phases of engagements with our artists, arts groups/organisations, key partners and stakeholders, were synthesised to culminate in an interactive showcase - The Arts Plan – or "TAP" for short that creatively envisioned the future of the Singapore arts scene.
The audio tour weaved together the three pillars of Our SG Arts Plan (2023 – 2027), including:

Creating a Distinctive City where participants interacted with Augmented Reality (AR) filters created by Meshminds that brought street art murals by RSCLS at Waterloo Link to life;
Exploring the opportunities in the Creative Economy through a gameshow sketch by Strawberries Inc, featuring artists and projects who have crossed borders, applied their skills across different sectors as well as mediums and;
Advocating a Connected Society through the arts with a dance piece presented by a collective of artists from Maya Dance Theatre with dancers from the Diverse Abilities Dance Collective.
The showcase ended with a short film, "Intervals: Voices from Singapore's Art Scene" where our artists, authors, playwrights and drama educators, shared how we can work together to co-develop Our SG Arts Plan (2023 – 2027), and their hopes for Singapore's arts scene in the next five years. Participants were also invited to share their thoughts on the three key pillars of Our SG Arts Plan (2023 – 2027) at the end of the audio tour.

NAC will continue to take in the feedback received from the tour to refine Our SG Arts Plan (2023 – 2027) before the next and final phase of public engagements takes place in the last quarter of 2022. In the meantime, you may read some of the feedback that was shared with us at It Begins with TAP below.
A Creative Economy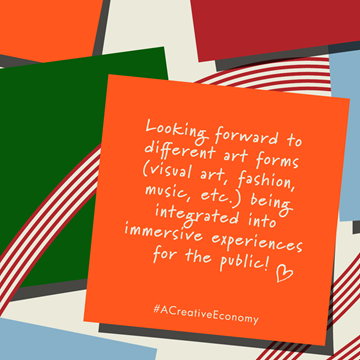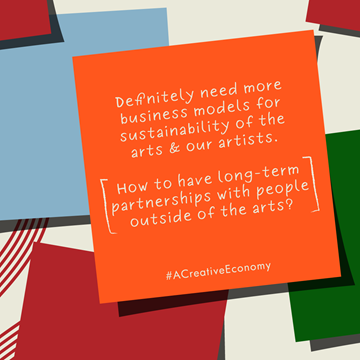 A Connected Society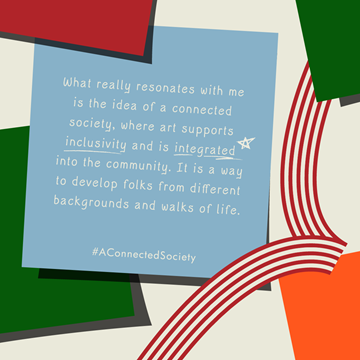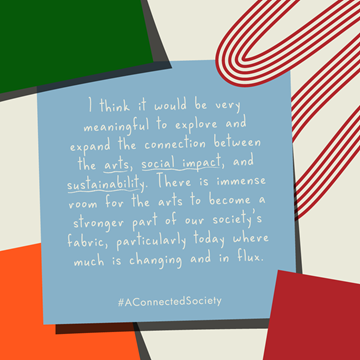 A Distinctive City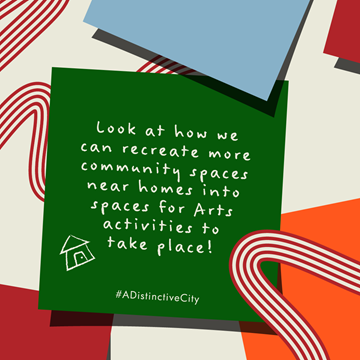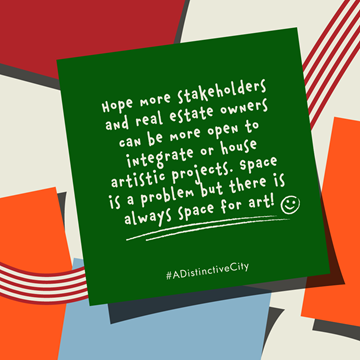 Updated on 22 August 2022.