Working with artists and partners in the wider community, the well-loved initiatives #ArtsInYourNeighbourhood and #SilverArts continue to offer programmes that foster a deeper engagement with the arts.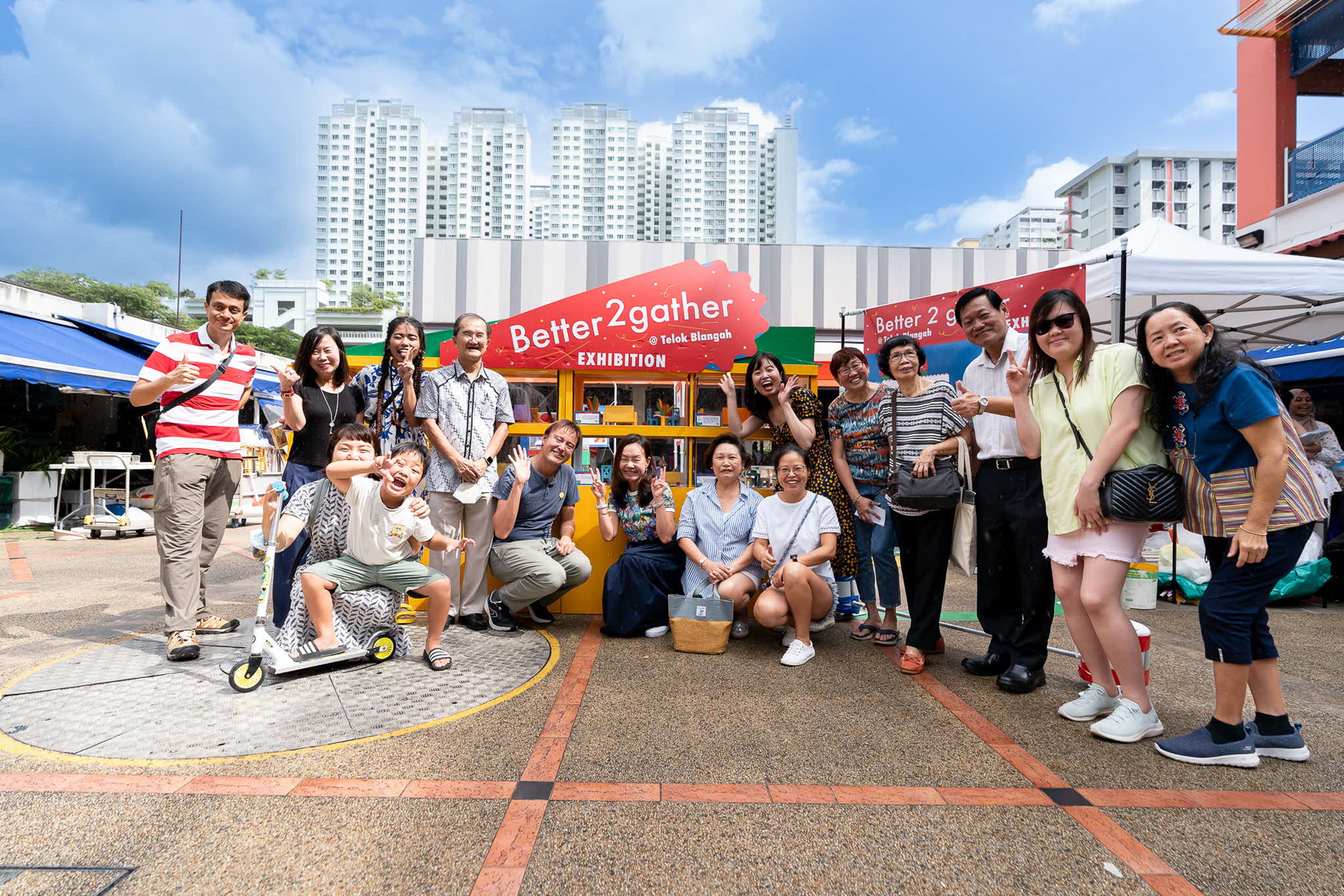 Residents of Telok Blangah and those in the south can visit "Better 2gather", a papercraft exhibition that showcases the many stories and memories of the Telok Blangah community and neighbourhood. Image courtesy of Participate in Design.
Singapore, 17 October 2022 – #ArtsInYourNeighbourhood and #SilverArts return with programmes that bring the arts to more communities islandwide throughout the year. Presented by the National Arts Council (NAC) in partnership with the arts community and stakeholders from the people, private, and public sectors, these initiatives hope to make the arts accessible to people of all ages and backgrounds, in spaces where they live, work and play.
2 For #ArtsInYourNeighbourhood and #SilverArts to reach more communities, NAC will focus on strengthening existing partnerships and establishing new ones to provide meaningful opportunities for diverse communities to be engaged in the arts. Process-based workshops and co-creation of works with artists allow participants to bond, share their experiences and unleash their creativity.
3 Lynette Pang, Deputy Chief Executive Officer (Planning & Corporate Development), NAC said, "The arts can connect people from different walks of life as we enjoy shared experiences together. Over the past decade, the diverse efforts of #ArtsInYourNeighbourhood and #SilverArts have brought communities closer and enlivened neighbourhoods through the arts. It is timely for NAC to place greater focus on partnerships as we prepare to launch the next SG Arts Plan in 2023. If we want to go far, we must go together - only by working with artists, partners and the wider community, can we build a creative and cohesive society where the arts can make a bigger impact in our lives."
Bringing #ArtsInYourNeighbourhood Closer to You
The launch of POTLUCK Zine by System Sovereign, an ongoing community exhibition taking place from 4 September to 6 November at the void deck of Block 10 Lor 7 Toa Payoh.

4 This year, NAC partners the People's Association (PA) Integration Council to pilot two arts programmes to support community integration efforts. Led by a team of professional artists and facilitators, participants comprising local Singaporeans and new citizens at Toa Payoh East and Telok Blangah constituencies explored common themes of food and culture and had the chance to interact while learning new skills like print-making, photography and paper crafting.
5 Ms Judy Wu, a new citizen residing at Telok Blangah, shared, "The arts provide an interesting and effective platform for us to interact and forge friendship with other residents. Throughout the eight workshops held over the last three months at Telok Blangah, I also had the chance to get to know some of my neighbours and make new friends as we appreciate the arts together."
6 Residents of Telok Blangah and those in the south can visit the community exhibition Better 2gather produced by Participate in Design. Since July, close to 30 participants were taught the basics of paper crafting over a series of workshops and worked together to put up an exhibition. Taking place from now till 15 November 2022, this paper craft exhibition led by paper artist and illustrator Cheryl Teo, showcases the creations of the participants inspired by their personal stories and their neighbourhood.
7 #ArtsInYourNeighbourhood seeks to bridge more communities through the NAC's Arts and Culture Nodes network throughout the year. In partnership with Nodes such as Our Tampines Hub (OTH) and Bukit Canberra, a new integrated hub, more audiences can enjoy arts offerings right at their doorstep. Come November 2022, those in the east can look forward to a family-friendly theatre performance, OTH Community Theatre (working title) by the residents of Tampines, led by ACT3 International. Residents up north in Sembawang will also get to contribute to a nature-inspired art installation, Garden of Joy at the start of 2023.
8 Singapore Writers Festival 2022 and Singapore Art Week 2023 will feature family-friendly arts activities, extending the reach of #ArtsInYourNeighbourhood to wider audiences and arts-lovers. More details on the full list of programmes can be found in Annex A.
Delivering Quality Senior Engagement Programmes through #SilverArts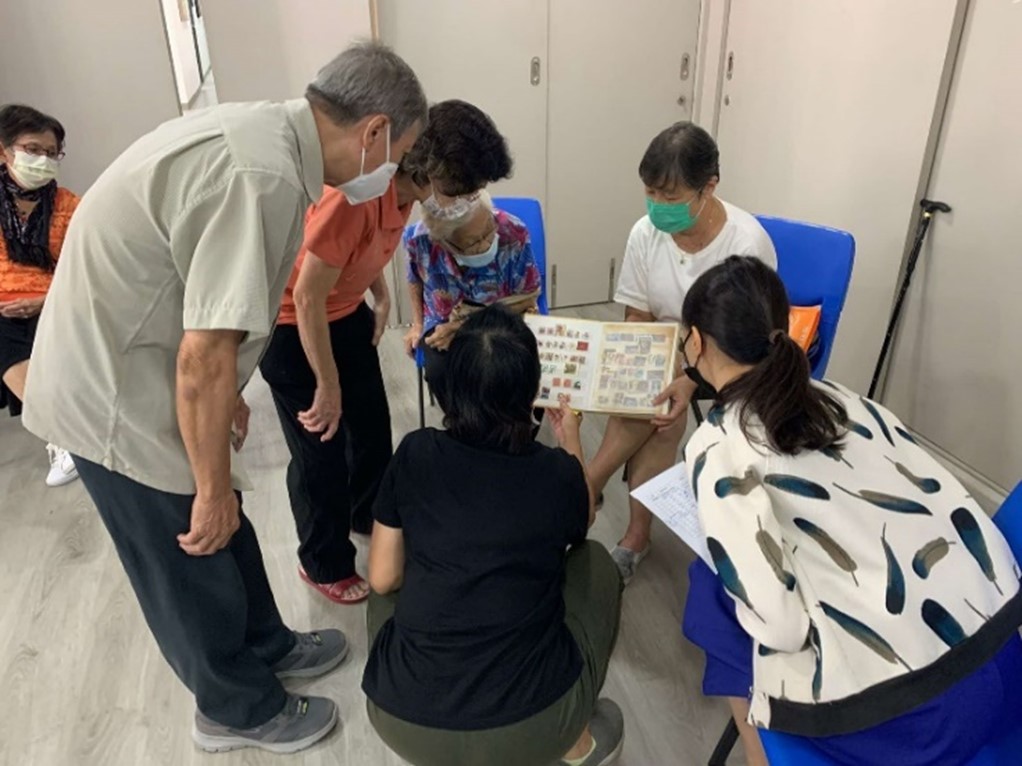 The final showcase of programme titled, The Spirit of Ghim Moh involving senior participants from Lions Befrienders Active Ageing Centre @ Ghim Moh in September 2022.

9 The arts can enhance social and emotional well-being of seniors and encourage creative ageing. Partnerships with agencies, community partners, and cultural institutions have been established to ensure a diverse and regular line-up of arts programmes for seniors throughout the year. Networking and advocacy platforms like the Arts and Ageing Forum 2022 which took place on 7 October 2022, also brought artists, social and healthcare practitioners, community leaders and funders together to share best practices and advocate for the value of the arts for seniors.
10 This year, #SilverArts partners senior cluster operators such as the Lions Befrienders Service Association (Singapore) to bring the arts to three of their Active Ageing Centres. Artists Jalyn Han, SEED Collective and anGie seah worked with senior participants at the Ghim Moh, Clementi 420A and Bendemeer centres respectively to explore the theme of "Neighbourliness" over a series of workshops and co-creation sessions. In Rumah Kita Arts Journey, SEED Collective (Michael Cheng and Karen Koh) facilitated conversations and explored the concept of home with 30 seniors through 2D visual art collaging, playback theatre and reflective writing. We welcome those staying in the west to check out the installation created by senior participants from Lions Befrienders Active Ageing Centre @ Clementi 420A next month.
11 Karen Wee, Executive Director at Lions Befrienders Service Association (Singapore), added, "NAC's #SilverArts is a meaningful initiative that allows seniors to interact with their peers, express themselves through the arts, and build confidence. With the theme of "Neighbourliness" using the arts as a platform, seniors also forged meaningful bonds and got to know their neighbours better through this programme. It is also a platform where seniors are empowered to explore and pick up new skills. The seniors became friendlier, more confident and vocal, and more willing to share."
12 Singapore Chinese Cultural Centre will present a senior engagement programme as part of #SilverArts titled Telling Your Stories, Sharing Your Memories. Guided by storyteller and educator Wong Swee Yean, participants from Anglican Senior Centres were led through a process of reminiscence using exhibits from the SINGAPO⼈ exhibition and folktales from the oral tradition. The seniors bonded with their peers through improvisational games and built confidence to present their stories to a live audience. At the same time, Esplanade – Theatres on the Bay will bring single-session Angklung workshops by Sri Warisan Som Said Performing Arts Ltd. to seniors across various social service agencies as part of #SilverArts. They will also tap on the WeCare Arts Experiences funding to bring these seniors back to Esplanade for Coffee Morning & Afternoon Tea programmes, a series of music concerts featuring evergreen favourites. More details on the full list of programmes can be found in Annex B.
13 Admission is free for all programmes listed in Annex A and B. For audiences to discover quality programmes all year round, NAC encourages the use of the #ArtsInYourNeighbourhood and #SilverArts hashtags on social media. Seniors and their families can also access an aggregated calendar of senior-centric arts programmes on the NAC website. Please download high-resolution images here, with image credits as stated.
● Annex A: #ArtsInYourNeighbourhood Programme Highlights
● Annex B: #SilverArts Programme Highlights


For media enquiries, please contact:
Melody Koh

Associate

Tate Anzur

+65 9799 9155

Jocelyn Loong

Senior Manager, Communications & Marketing

National Arts Council

+65 6346 9496
ABOUT THE NATIONAL ARTS COUNCIL
The National Arts Council champions the arts in Singapore. By nurturing creative excellence and supporting broad audience engagement, our diverse and distinctive arts inspire our people, connect communities and profile Singapore internationally. We preserve our rich, cultural traditions as we cultivate accomplished artists and vibrant companies for the future. Our support for the arts is comprehensive – from grants and partnerships to industry facilitation and arts housing. The Council welcomes greater private and corporate giving to and through the arts so that together we can make the arts an integral part of everyone's lives. For more information on the Council's mission and plans, please visit www.nac.gov.sg.
ABOUT #ARTSINYOURNEIGHBOURHOOD
#ArtsInYourNeighbourhood is an initiative by the National Arts Council that brings enriching arts experiences to everyone at their doorsteps. With programmes exploring various neighbourhoods since 2014, audiences can continue to look forward to a diverse mix of arts offerings by established artists at various spaces across the island. Look out for #ArtsInYourNeighbourhood online to discover more programmes and content by various partners. For more details, please visit the #ArtsInYourNeighbourhood page on the NAC website here and follow us on Facebook and Instagram (@NACSingapore) to stay updated.
ABOUT #SILVER ARTS
#SilverArts is an initiative by the National Arts Council that celebrates the meaningful possibilities seniors have in the arts. Since 2012, seniors all over Singapore can enjoy enriching arts programmes that encourage them to express themselves creatively, deepen family bonds, and form new social connections. Look out for #SilverArts online to discover senior-centric arts programmes and content by various partners. For more details, please visit the #SilverArts page on the NAC website here and follow us on Facebook and Instagram (@NACSingapore) to stay updated.
Back to Media Centre