The key reason why companies in general need to transform is to stay relevant when deep structural changes are happening to their industry. The structural changes may take decades to play out, but you cannot fight against them, much like the tide.

Some transformations are existential, like the oil and gas industry. They need to pivot to entirely new sources, products and core business models. Other transformations are to respond to rapid technological shifts and new consumer behaviour - similar to industry structural changes, but happening at a much quicker and more dynamic pace. Examples of these are playing out in the mobility space with ride-shares and micro-mobility.

The arts have continued to be a part of Singaporeans' lives even through the pandemic. However, the operating environment of the arts industry has also changed, exacerbated by COVID-19, and arts organisations have had to change some of the ways that they are doing things to better cope with these changes.

Here are their key reasons for transforming.
What Is Transformation?
Read more on what is transformation and the case studies.
Click Here
Transformation Top Tips
Read more on how to start your own transformation journey.
Click Here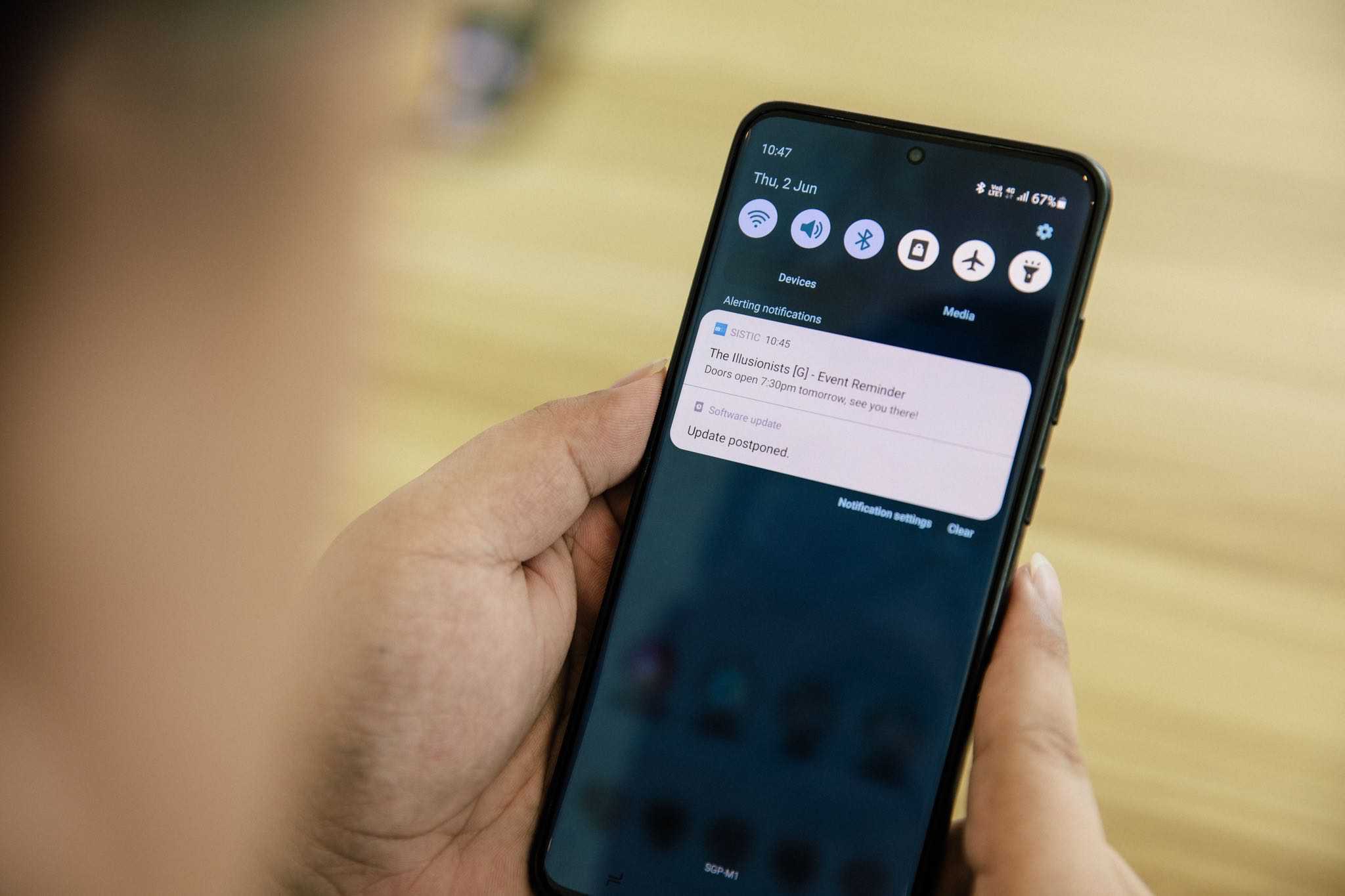 1. Improve Financial Sustainability
Several transformation efforts were spurred by the need to find new sources of revenue. If you are sitting on an asset, the first thing to do is to consider how to better use it. For instance, Kamal Arts operated a visual arts gallery that was badly affected by COVID-19. Other than selling paintings, it depended on tourism, corporate and community group events that came to a halt during the pandemic. "We were sitting on a property, just bleeding rent", recounted founder Kamah Dollah. Through infrastructural upgrades to its gallery space, Kamal Arts repurposed it as a white space venue to support multi-genre arts events. They ended up with a happy problem of having more demand than they can meet.

Donations are also an important source of financing for arts organisations. However, fundraising is a perennial and significant challenge for any arts organisation. This issue took on an even greater urgency during the pandemic, when donations and sponsorships were severely hit. Faced with a tough recovery path, uncertain economic outlook and long-term impact of the pandemic, arts companies need to strengthen their fundraising capabilities to ensure long-term sustainability. This spurred a collective of 5 arts companies to band together to do research into donor segmentation, profiles and behaviours.

Another way of improving financial sustainability is to reduce cost. As with any urban metropolitan city, space, manpower and other resources in Singapore can be tight. Most arts and culture organisations in Singapore are small, and have to focus on where to prioritise their manpower, time and budget. Creating shared resources for the arts sector brings productivity gains and helps reduce duplication. In the case of The Props Collective, a new company that centralises props for the theatre and film industry, building shared resources is also good for the environment.

2. Respond to Changing Consumer Behaviour
Audiences are the lifeblood of the arts sector. The way audiences search for, purchase and experience art is rapidly changing due to digital technology, and exacerbated by the COVID-19 pandemic.

For the arts and culture sector, one of the crucial ways to survive the pandemic is to translate existing products, services and programmes into digital outcomes. It is no wonder that many OTG projects are around creating digital programmes. For instance, Co:Creation Workshop developed an entire process for creating digital visual arts programmes. It is not just the final form that needs modification, but the entire creative process as well. Those who do this well can open up whole new global markets for their art.
Similarly, Gajah Gallery created one of the first Non-Fungible Token (NFT) visual arts exhibitions in Singapore, as a platform to help artists experiment with digital forms and educate art collectors on NFTs. The art market has seen a surge of interest in digital art mediums from artists, critics, collectors, and aspiring collectors - and Gajah Gallery realised the need to support artists to tap into this wave.
But of course pivoting digitally is not without risks. Artists typically lack time, resources and expertise to design successful digital programmes. Moreover, experiencing arts online is largely still a big question mark. Can online art experiences be ever as effective as physical, especially when it comes to arts education? What about art techniques that require more spatial and tactile exploration - can these be successfully brought online?
All these questions (and more) are addressed in case studies under the transformation theme, Reaching New Audiences.
3. Increase Bandwidth for Strategic Thinking
We have all experienced this - daily operational issues and 'firefighting' get in the way of focusing on things that are less urgent but more important to the future of the company.
Strapped for manpower, time, budget and bandwidth, arts managers and administrators are constantly juggling between different tasks and priorities. "We wear many hats" is the common refrain.

Transformation of core operational processes in an arts organisation is not just about automating tasks to save time. They are about getting a complete view of the customer's/ donor's/ volunteer's journey to make better strategic decisions and have more effective outcomes in engaging the various stakeholders.

Take fundraising for instance - most arts organisations do not have the resources to have a dedicated person to look after fundraising and manage donation management processes. Administrative processes took up much time which could instead be devoted to more strategic work of strengthening donor relations, fundraising strategies, analysing donation trends, and researching and prospecting potential donors. A collective of 5 arts companies decided to implement a donor management system to overcome this challenge.

For arts companies working with volunteers, coordinating and managing volunteers can be an intensive endeavour. The Orchestra of the Music Makers comprises about 500 active volunteers, of which about 30 are in management roles, and need to coordinate a large number of musicians. Without tech-savvy practices (mainly relying on spreadsheets and online docs to coordinate performances), it faces problems of data duplication and data security and privacy - problems that were quite common for most arts groups.

Another common pain point for many arts groups is managing their marketing efforts with the limited resources on hand. They typically used different ready and non-customisable solutions to address each marketing channel (e.g newsletters, website, social media), which operated in silos. For them, it is not commercially viable to invest in a sophisticated Customer Relationship Management (CRM) marketing tool. As a result they were unable to get a full view of the entire customer journey for more impactful and effective marketing. SISTIC attempted to resolve this by creating a customer engagement and marketing automation solution, that is integrated along with SISTIC's own data, as a shared service for its clients, including many local arts and culture organisations.
Maya Dance Theatre observed that online audience engagement and outreach were low due to the lack of a clear digital marketing strategy and in-house capabilities to carry out digital marketing campaigns to convey their brand message and offerings. It undertook a transformation of its marketing processes, systems and team capabilities to be more effective in digital outreach. The transformation resulted in 72 hours of time savings for social media posts, over a 3-month period, and 52% increase in social media reach.
If you are an arts organisation that either feels anxious about financial sustainability, wondering how to better engage your audience, or are constantly under the pressure of fire-fighting without the bandwidth for longer-term thinking - rest assured you are not alone. Many arts organisations have attempted to resolve these similar challenges, and their learnings hopefully can help guide you.
Read Transformation Top Tips for how to start your own transformation journey.