●Co-designed with Technology Partner Keio-NUS CUTE Center, the Arts x Tech Lab is an innovation lab for Singapore's artists to integrate and experiment with digital technology to improve artmaking and create new arts experiences for the public.
●10 finalists were selected from an open call in 2021 to be part of the eight-month innovation programme, where they were given mentorship and networking opportunities with industry partners and experts.
●From 15 to 18 February 2022, visitors can experience the Arts x Tech prototypes first-hand at the National Museum of Singapore.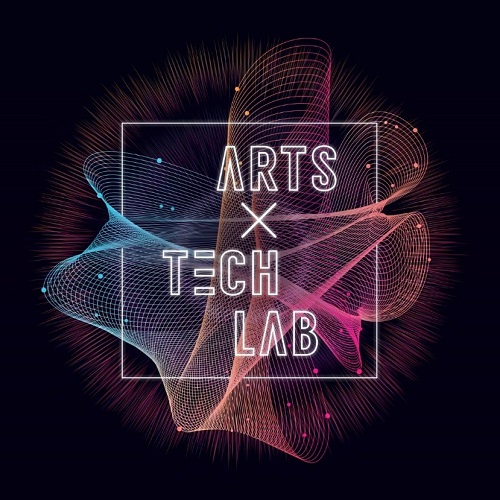 Singapore, 11 February 2021 – The National Arts Council (NAC) will be launching a showcase of 10 innovative arts-tech projects at the National Museum of Singapore from 15 to 18 February 2022, displaying prototypes developed as part of its inaugural Arts x Tech Lab 2021. Co-designed with technology partner Keio-NUS CUTE Center, the eight-month long programme seeks to be an innovation platform for the arts community to explore technological applications to their practice, and to innovate across various art fields. These art fields can range from interactive literary, music and dance forms, to enhanced art forms for diverse communities such as traditional arts and accessible arts. The public will be able to experience these resulting innovations at the Gallery Theatre of the National Museum and hear from the participants first-hand on the vision and potential of their projects, which tap on technology such as Virtual Reality (VR), Artificial Intelligence (AI), and Brain Computer Interface (BCI) for unique arts experiences.
The Lab started out as an initiative by the NAC to promote collaboration between the arts and technology sectors in Singapore. Lynette Pang, Deputy Chief Executive of NAC said: "Technology is very much a part of our everyday lives and has become a powerful tool that artists increasingly embrace in their practice. It is a medium that opens many opportunities and novel ways of inspiring audiences and connecting people. The Lab is an initiative that encourages the testing of new possibilities at the intersection of these two sectors. We hope that the Lab inspires more from the arts and technology sectors to continue to innovate and experiment, and for the arts to also offer new insights to the technology sector."
As a sandbox for experimentation, the Arts x Tech Lab 2021 was split into two key phases: Firstly, a development phase where participants went through workshops and peer sharing sessions to strengthen their proposals in the lead up to a midpoint sharing in front of an expert panel; Secondly, a prototyping phase where teams were provided with funds, continued guidance, and consultation to produce prototypes in the form of a presentation, art installation or experience.
The structured and collaborative programme was developed in response to the increasing importance for and interest in technology in strengthening Singapore's arts, and aims to encourage greater experimentation and collaboration between the arts and technology sectors, to augment art-making processes and empower our artists and technologists to bring new arts experience to audiences in Singapore and beyond.
Diversity across art forms and technology disciplines
In this inaugural edition, 10 projects were selected from 135 entries received from the Lab's open call in early 2021. These were carefully selected by an expert panel comprising technology and culture sector experts, based on the potential of the project for further experimentation as well as the participants' readiness to conduct practical experiments over the duration of the Lab. The first of their kind to be tried and tested in Singapore, these projects cover a range of art forms and technology disciplines, exemplifying a strong interest in arts and technology collaborations across the two sectors in Singapore.
For example, In Tempo Silico explores a novel music collaboration paradigm involving live musicians performing advanced electronic instruments with an AI music partner. Architects of Realities explores how directors research with actors in live performance, using immersive digital technology such as mixed reality and VR technology and investigating the actors' interaction with technology in the performance space of the future. The Evolution of Traditional Art with New Technologies by Chinese Opera Centre seeks to modernise how Peking Opera is performed by adopting a remote accompaniment solution and advanced audio technologies to help the traditional art form appeal to a wider audience.
Strong support from industry experts and partners
Key stakeholders and industry partners also gave the artists a much-needed boost by providing information and resources. The National Museum of Singapore was a key partner of the Lab, and they contributed challenge statements to be addressed in the Lab. Three projects responded to the challenge statement of offering new perspectives to the museum's National Collection, such as Folko: Storytelling Reimagined by Christian Teo, an audio-based, shared storytelling app, through which a niche story channel for the National Museum was created and stories such as "the day Sang Nila Utama stepped into a time machine" were conceptualised to reimagine the experience of the museum's National Collection. History Without Words: The Scandal of the Hidden Painting by Justin Loke merges new media technology with art history methodologies to explore possibilities such as gamification of the museum experience, integrating the element of play into the audience's phygital engagement with National Museum's historical painting The Esplanade from Scandal Point. The project The Colonel and the Hantu by Tusitala Books presents scenes from Singapore's history in a panoramic format using projection mapping, mixed reality and immersive audio to explore the presentation of multiple narratives against a single backdrop, in order to help cultural institutions creatively transform spaces such as stairwells or corridors into sites for imaginative and reflective encounters.

Panoramic sketch by Xiao Yan, part of 'The Colonel and the Hantu'
Chung May Khuen, Director of National Museum of Singapore, said: "The National Museum constantly engages art and technology partners to come up with exciting and accessible ways of presenting Singapore's history and heritage. Through the Arts x Tech Lab initiative, we are happy to continue exploring further possibilities of marrying digital innovation with culture and the arts, to create fun and meaningful interactions with our audiences."
As part of the innovation programme, participants of Arts x Tech Lab 2021 were supported with guidance from the Keio-NUS CUTE Center who provided advice on project scope and direction. Participants also had access to workshops, feedback, and external resources from experts from various fields. They also benefitted from advice from the Lab's panel of technology and culture sector experts.
The Keio-NUS CUTE Center provided their expertise in technology production, user-centric design, and the agile methodology to support the participants in their prototype development process. Together with the expert panel, the Center also gave constructive feedback to the Lab's participants and mentored their experimentation and prototyping process.
Teo Chor Guan, Executive Producer and Senior Research Fellow from Keio-NUS CUTE Center, which is part of the Smart Systems Institute at the National University of Singapore, shared: "Through the process of experimentation and collaboration across various art forms and technologies, we observed that the participating teams better understood and appreciated how technology could be an enabler in their artistic endeavours. We shared Keio-NUS CUTE Center's know-how on the capabilities and limitations of existing and upcoming technologies, thus expanding possibilities in thinking creatively to bring the projects to fruition. For example, we focused on the importance of user experience to enable the teams to take their target audience and context into account and craft a platform for the audience to experience the work in its best entirety."
What's Next
The Arts x Tech Lab 2021 will culminate in an e-publication journaling the insights gathered by the pioneering batch of participants, slated to be published by Q2 2022. In the meantime, the public, potential partners and investors are invited to attend the public showcase at the National Museum's Gallery Theatre from 15 to 18 February 2022, where they will be able to directly experience and observe the potential of these projects.
More information on Arts x Tech Lab 2021 can be found on https://go.gov.sg/artsxtechlab, as well as the appended annexes.
Back to Media Centre