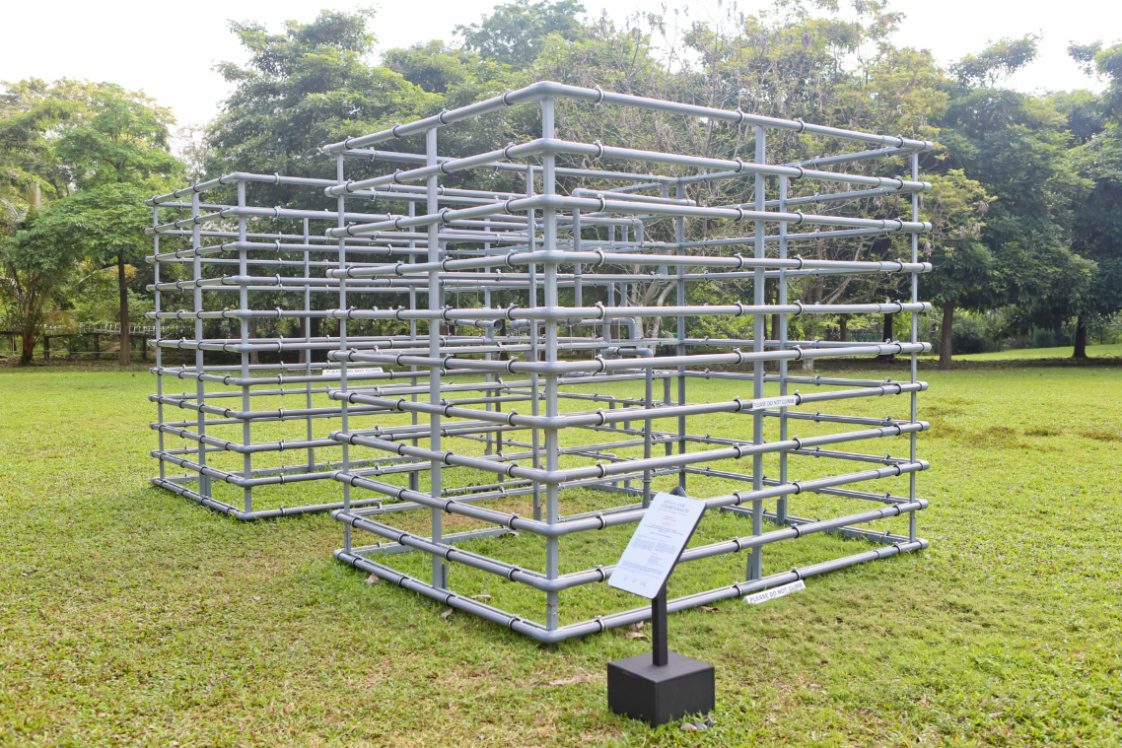 Material: PVC pipes and steel structure Location: Bishan-Ang Mo Kio Park Duration: Temporary Collection: Public Art Trust Dimensions: 2.8m x 6m x 3m
Constructed using hollow pipes and metal joints, this interactive installation invites people to listen to the sound of their own voices travelling through its resonant tubes. Responding to the bustle of urban life in Singapore, the artwork offers city-dwellers a meditative experience that calls for greater awareness of one's own thoughts, and alludes to the public park's role as a space that sustains the health of its community.
Sound Like 19
is part of
Stop and Smell the Ang Mo Dan,
a series of public artworks commissioned by the Public Art Trust that invite audiences to slow down and remember the history of Ang Mo Kio while taking a new look at the neighbourhood. These fun and interactive sculptures invite residents and visitors to re-imagine everyday spaces around the neighbourhood and celebrate life in community.
Sound Like 19
was on display from 8 to 25 March 2018.
Location: Bishan-Ang Mo Kio Park View in OneMap