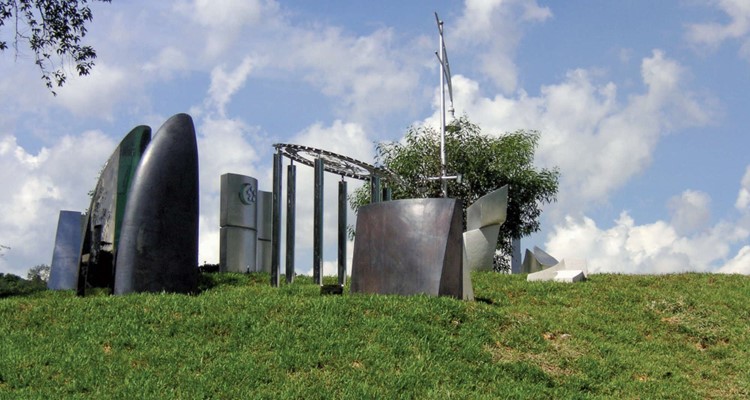 Material: Stainless Steel, Copper, Granite Location: Open yard behind the main building, Army Museum of Singapore, Singapore Duration: Collection: Singapore Army Museum Dimensions: Various dimensions
A group of seven sculptures each depicting a core value of the Army of Singapore - Discipline, Ethics, Leadership, Care for Soldier, Fighting Spirit, Professionalism, Loyalty to Country.
A larger version of "Leadership" can be found at the small yard near the entrance of the Army Museum main building.
As of December 2022, the Army Museum is under renovation and artwork is not available for public viewing.
Location: Open yard behind the main building, Army Museum of Singapore, Singapore View in OneMap