The National Arts Council (NAC) runs open call for tenancy applications for various arts spaces. With space as an important resource for art-making, rehearsals, programming and creative place-making, successful applicants receive substantial subsidies under our arts infrastructure schemes to alleviate operating overheads.
NAC is pleased to announce the launch of 2022 Open Call for Arts Spaces at Goodman Arts Centre (GAC), led by Arts House Limited. Application window is from 1 July 2022 to 31 July 2022. Please refer to 2022_Open_Call_Information_Pack and FAQ for reference on assessment criteria and details on the Open Call.
For more information on NAC's arts spaces support, please visit the Arts Infrastructure Schemes page.
For queries and clarifications on the 2022 Open Call, please email arts_spaces@artshouse.sg.
To apply for the GAC Open Call 2022, please click on the below icons: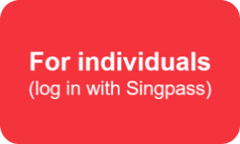 Please click on Singpass if you are submitting as an Individual.
Don't have Singpass?
Please click here.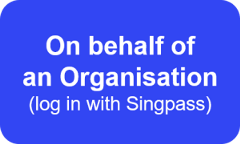 Please click on Singpass if you are submitting on behalf of an Organisation.