International platforms are important for the Singapore arts scene to provide opportunities to promote Singaporean talent, build connections and facilitate the development of international audiences for Singapore works. The National Arts Council (NAC) has supported Singapore showcases and artist delegations to many trade platforms including the International Society for the Performing Arts (ISPA).
Through a partnership between NAC and ISPA, four artists have been selected to participate in the Singapore Regional Fellowship from 2021-2023: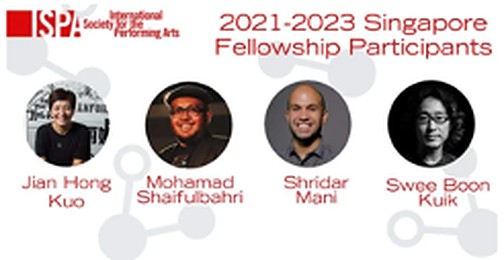 Jian Hong Kuo, Artistic Director of 实践剧场 The Theatre Practice
Mohamad Shaifulbahri, Producer/Joint Artistic Director of Bhumi Collective
Shridar Mani, Company Manager & Co-Artistic Director of The Opera People Ltd
Swee Boon Kuik, Founding Artistic Director, Board Director & Principal Choreographer of T.H.E Dance Company
More details can be found here.