Let's Connect! (June 2022)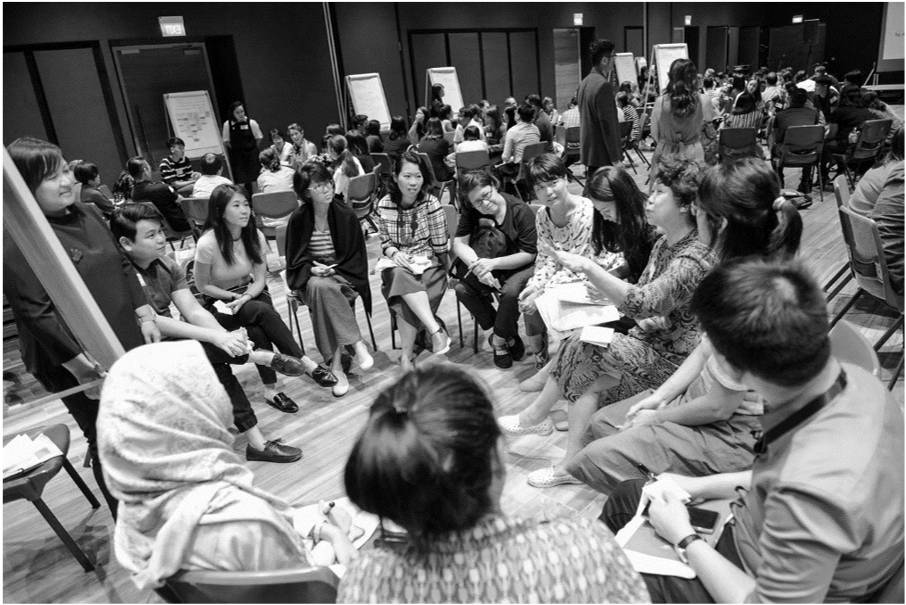 Date: 7 June 2022
Time: 3-5pm, networking to take place after for in-person participants
Venue: Lifelong Learning Institute, Event Hall, 1-1, and livestreamed on Zoom

Theme: Supporting well-being through the arts
The creative modes of expression provided by the arts can provide a rich and rewarding way to support one's emotional, mental and social well-being. Join us this June as we hear from arts and community sector practitioners on carefully designed arts programmes, which allow participants of various profiles, from children to seniors, to build confidence, process difficult emotions and improve their well-being.

Speakers:
Amanda Chong, Playwright, The Feelings Farm
Chang Mei Yee, Applied Drama Practitioner, and May Wong, Head, Allied Health Services, St Joseph's Home
Rosemary McGowan, Applied Theatre Facilitator
Yvonne Farquharson, Founder and Managing Director, Breathe Arts Health Research (UK)

Hosted by Rosemary McGowan.

Register for the event at go.gov.sg/letsconnectjune22.
About Let's Connect
The National Arts Council (NAC) provides capability development opportunities through platforms such as Let's Connect! which allow for community artists to network, share best practices and learn from one another.

Since 2010, NAC has been organising these sessions for artists to create networks within the community arts engagement sector and to develop networks among various stakeholders including place-owners, government agencies, social service agencies, and other parties interested to use the arts to increase arts engagement and participation.