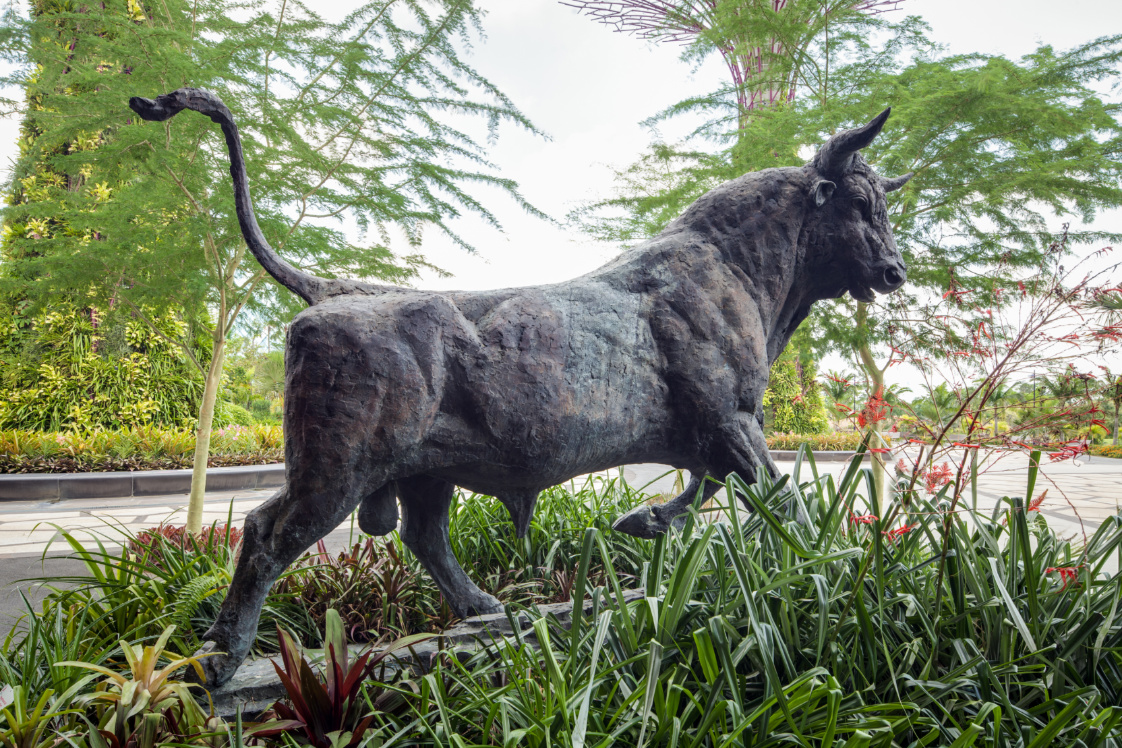 Material: Bronze Location: Gardens by the Bay (Golden Garden) Duration: Permanent Collection: Gardens by the Bay Dimensions: 3.5m x 2.7m
Sited at the Golden Garden, this bronze-cast bull sculpture by renowned American sculptor Walter Matia (b. 1953) displays a strength and vigour that aptly depicts Singapore's bullish economy. The artist's passion about natural history serves as an inspiration to his impressive pieces. In Matia's own words, he represents nature by "selecting shapes and organising the masses, lines and negative spaces into sculpture".
This sculpture was donated by Bank of America Merrill Lynch.
Location: Gardens by the Bay (Golden Garden) View in OneMap