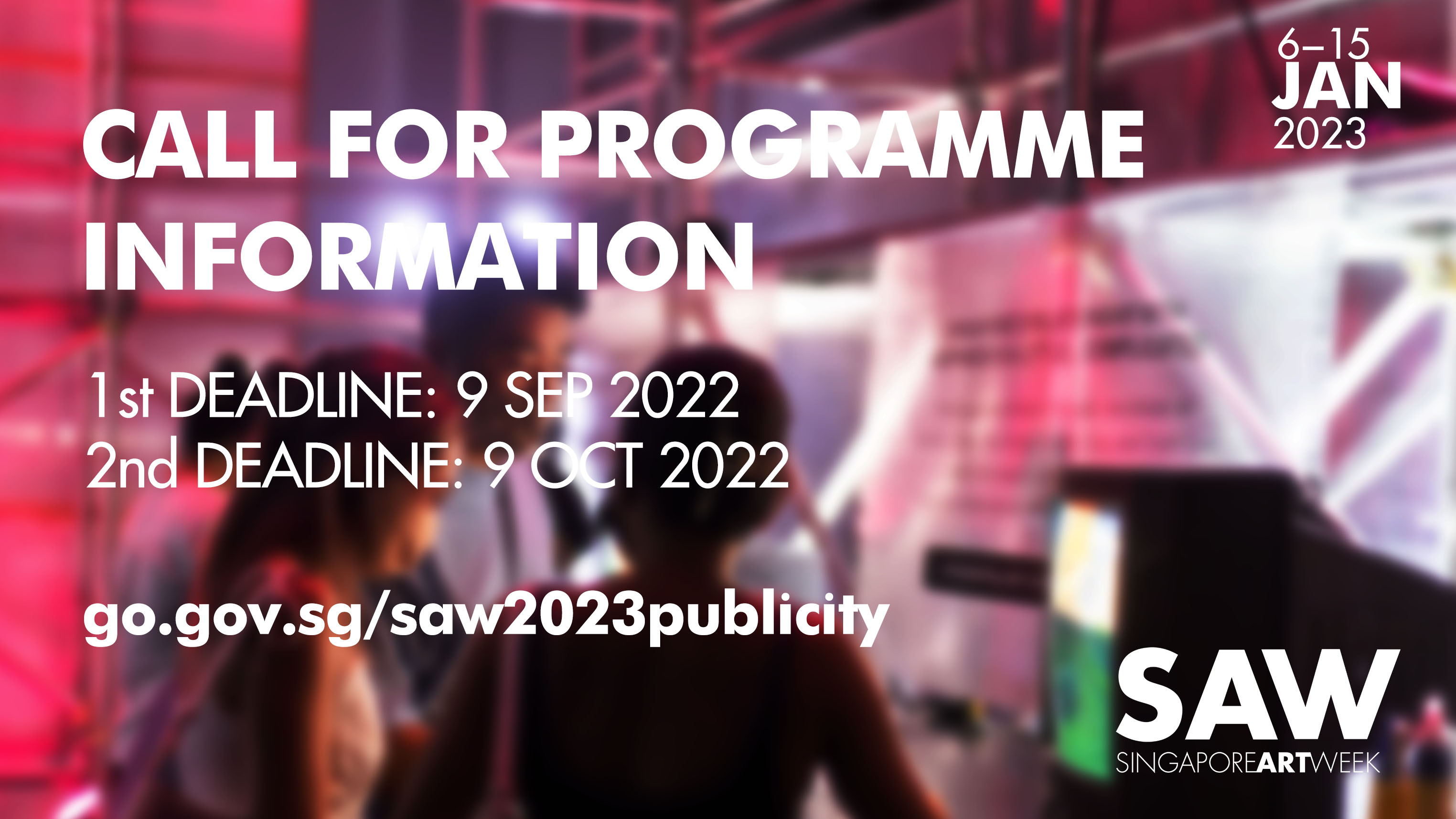 Call for Programme Information for Singapore Art Week 2023
Planning a Visual Arts programme for Singapore Art Week 2023?
If you or your organisation will be presenting a Singapore-based Visual Arts programme during Singapore Art Week (6 – 15 January 2023), send us marketing information about your programme through the form here: https://go.gov.sg/saw2023publicity
There will be two rounds of information collection:9 September 2022 (1st Round) and 9 October 2022 (2nd Round).
The information will be included in the physical and digital versions of the SAW brochure, as well as on the SAW website. Please note that events received after 9 October 2022 will not be included in the SAW 2023 programme booklet.
For the latest, follow @sgartweek on Facebook, Instagram and Telegram.