The Building
---
1920: Completion of the building by the Japan Club as the Japanese Elementary School
Japanese students prepare for a sports meet, 1939.
Credits: The Japanese Association Singapore Collection, courtesy of National Archives of Singapore.
---
1942: School re-opened as First National People's School
---
1947: Building used as temporary recreation centre for British soldiers called the Shackle Club
---
1947-1951: Gan Eng Seng School
---
1951-1984: Stamford Girls School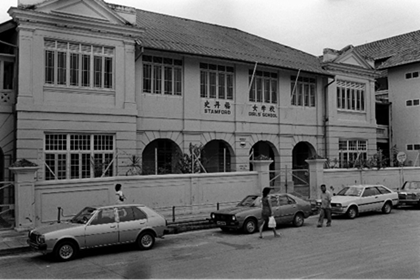 Stamford Girls School, 1982.
Credits: National Library, Singapore, courtesy of Lee Kip Lin Collection.
---
1984-1986: Stamford Girls School combined with Waterloo Girls School to form co-ed Stamford Primary School
---
1988: Converted to Stamford Arts Centre under the former Ministry of Community Development's Arts Housing
---
1994: Stamford Arts Centre awarded conservation status
---
2017: Commencement of redevelopment works of Stamford Arts Centre
---
2018: Completion of redevelopment works of Stamford Arts Centre
---
2019: Opening Celebrations at Stamford Arts Centre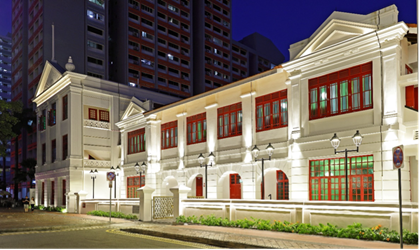 The newly renovated Stamford Arts Centre
Credits: National Arts Council