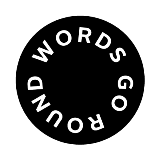 Commissioned by the National Arts Council, Words Go Round (WGR) is a school outreach programme that began in 2011 as part of the Singapore Writers Festival, with the objective of bringing literary authors and programmes directly to students in our schools.
WGR has since expanded into a standalone, multilingual slate of programmes in English, Chinese, Malay, and Tamil. WGR seeks to develop in students an awareness of and appreciation for our diverse cultural and literary heritage; provide opportunities for students to gain knowledge and skills relevant to the English and Mother Tongue Language and Literature curricula; and foster creative expression and create opportunities for students to expand their engagement with literature both locally and globally.
The 13th edition of WGR returns from 20 Mar - 21 Apr 2023, featuring programmes by our partners, Singapore Book Council and Sing Lit Station!
Please visit their websites for more programme information and bookings. For inquiries, please write to: